Some Gurobi license types work by registering the license to a specific machine. In some cases, the license is registered to a single user on that machine. For Commercial users, the Maintenance and Support included with Gurobi subscriptions allows for the transfer of license between machines and users a certain number of times per year. In order to request a license transfer, please log in to the User Portal at portal.gurobi.com. Then in the Home tab, under the Licenses section select Request a License Transfer as shown below. Proceed to fill out the required details. The license will need to be associated with your Gurobi account, and you will also need to provide the license number to our team. If you have any questions at all, please contact licensing@gurobi.com and our License Team will be able to help.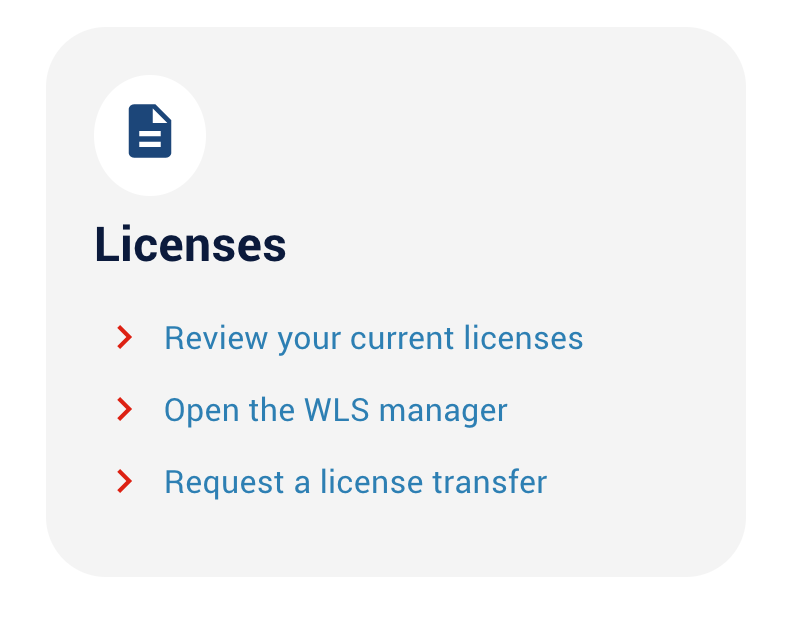 Please note that for all licenses that use our Web License Server, as well as client licenses of Floating-Use Licenses, Compute Servers, and Gurobi Instant Cloud, this is not applicable as these licenses are not registered to a specific machine.
For licenses with the Purpose "Trial" such as self-service Individual Named-User Academic Licenses and free Online Course licenses, we do not perform license transfers, simply set up a new license via the User Portal. See the following article for more details: How do I transfer my free Individual Named-User Academic or free Online Course license?