There are different Gurobi versions displayed in the Instant Cloud Manager web interface because the Compute Server is backwards compatible with previous versions.
The Actual Version displayed in the Machine Details window is the version of the Gurobi Compute Server that is currently running on the server. By default, an 8.x/9.x pool uses version 9.0.3: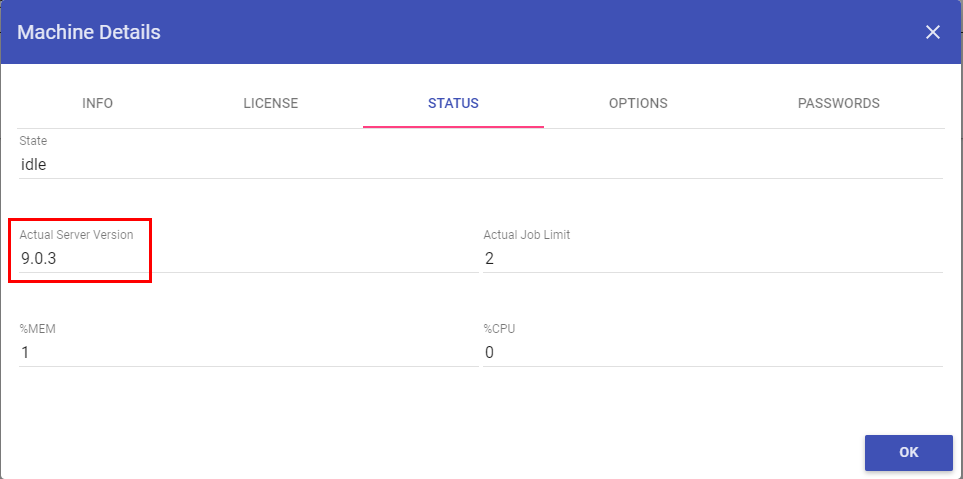 Clients can use any Gurobi versions that are supported by the 9.0.3 version of Compute Server: 8.0.0, 8.0.1, 8.1.0, 8.1.1, 9.0.0, 9.0.1, 9.0.2, and 9.0.3. The versions that are actually used are displayed as Runtimes in the Machines tab: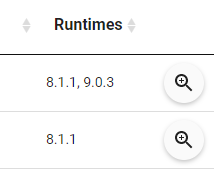 The Gurobi version used by a client is listed as the Runtime in the Job Details window for a particular job: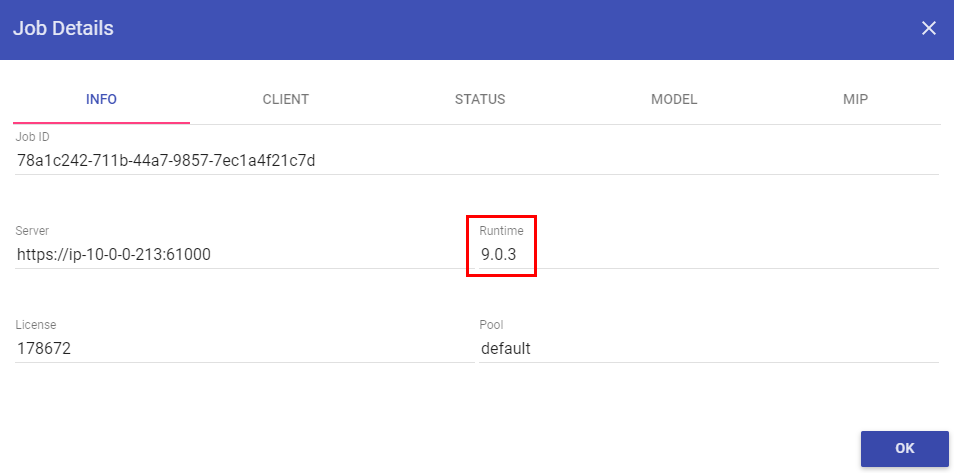 The version displayed in the Machine Details window is the Gurobi version requested for the pool. For an 8.x/9.x pool, this is currently listed as 8.0 when it should be 9.0.3: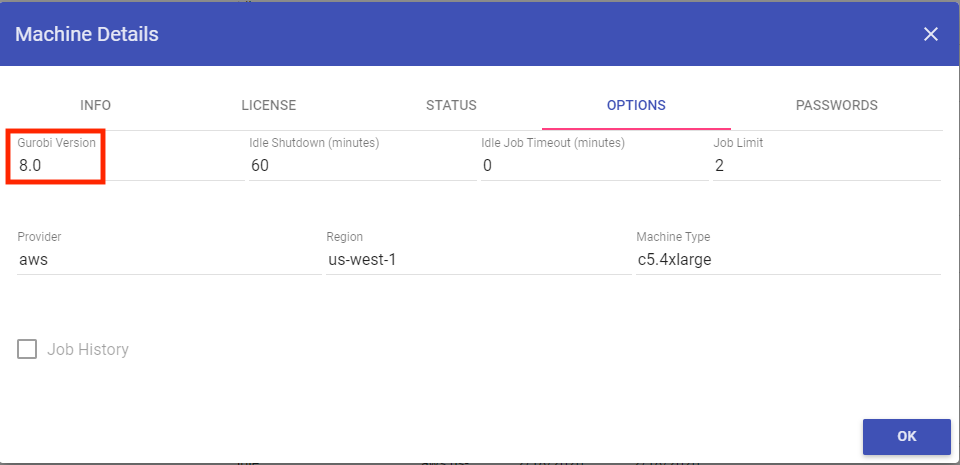 We are currently in the process of fixing this, and the labels used in this window is also being reviewed.