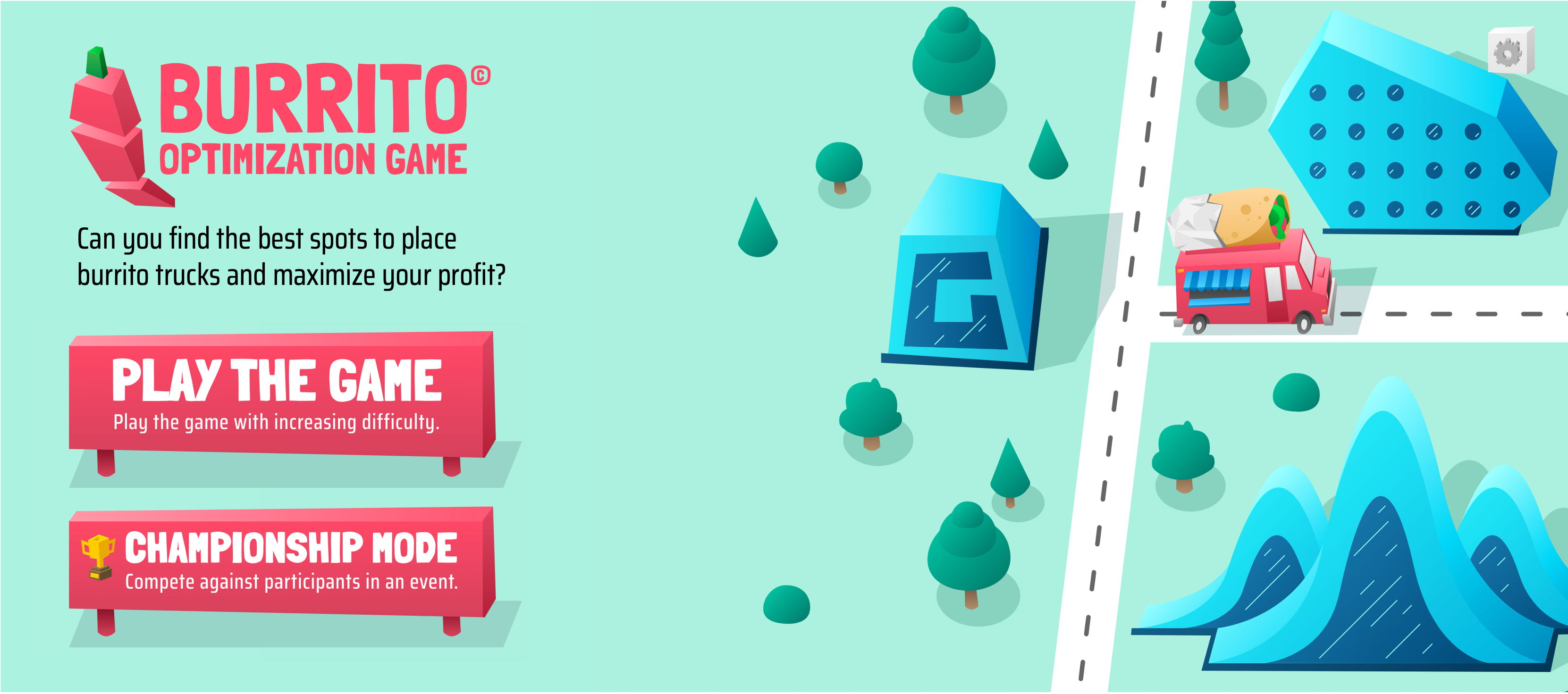 The Burrito Optimization Game is a web application that is intended to act as an entry point for data scientists and problem solvers who could benefit from optimization.
This game teaches players that optimization is
Valuable by demonstrating how it can be used to make better business decisions
Difficult by allowing players to attempt to solve complex decision problems on their own
Essential by highlighting the speed, accuracy, and impact of a state-of-the-art solver
Want to know more about the underlying optimization? Check out the Optimal solutions section of the Game Guide and our Jupyter Notebook to run the model yourself.
Want to know more about teaching the game? Check out the Teaching Guide with sample lectures.
Want to challenge your friends and colleagues to the game? Check out the Championship mode section of the Teaching Guide.
Further reading